Kano is the largest city in Nigeria's Islamic "North."
Typical street in Kano, with no traffic lights or crosswalks. And lots of exhaust.
Election poster at the entrance to Kano's Bayero University. There is no separation of religion and state.
Traditional leaders meet to settle an issue over a villager's drainage ditch.
When speaking to a "District Leader" (all members of Kano's Royal Family) everyone but a westerner must bow and avert their eyes.
This confused, mentally ill girl was taken in by the family of a village chief until her family could be found. .
A census taker talking to village elders.
The son of a village chief, remarkable for his light skin.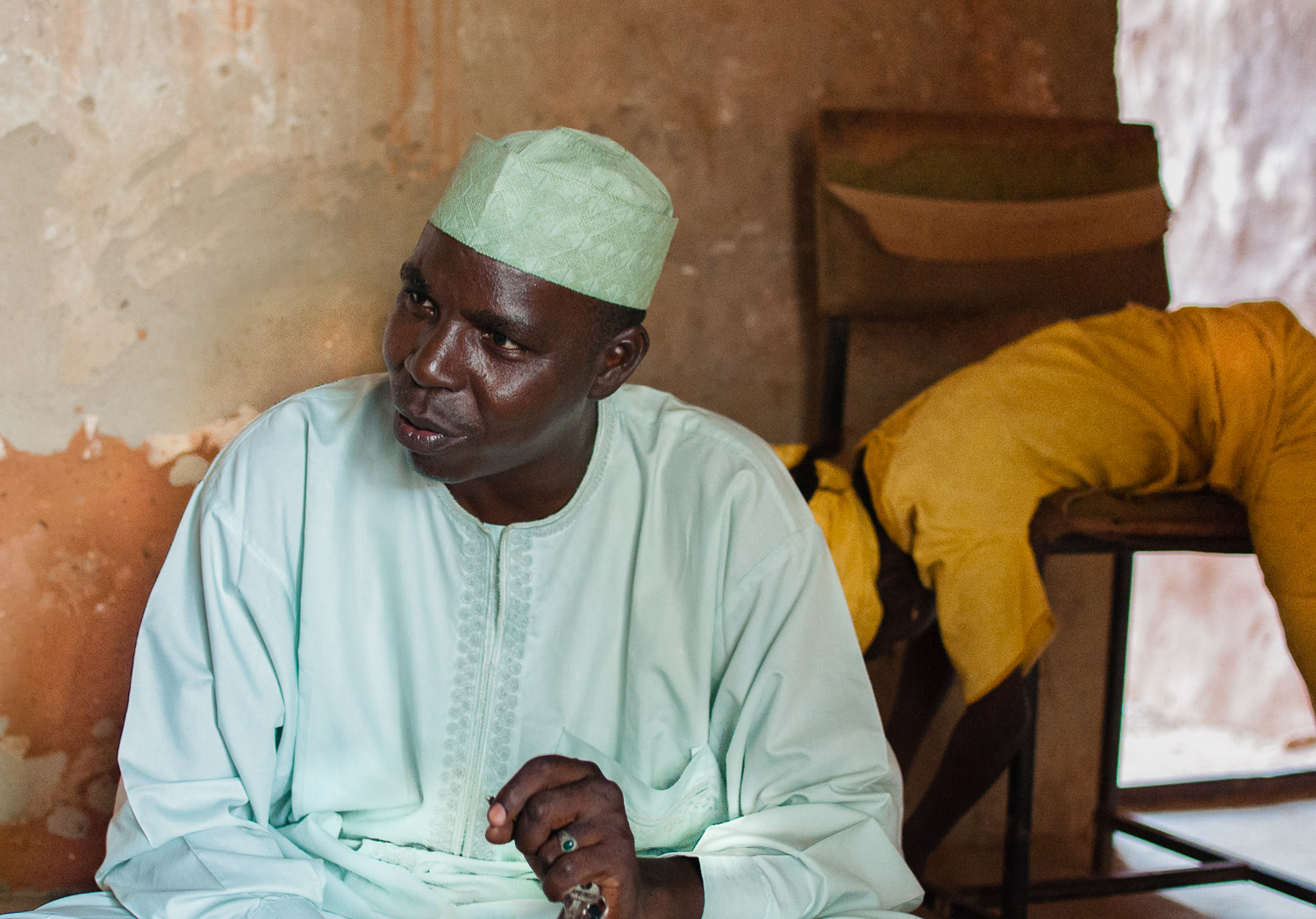 One of my guides: but take a closer look.
Local malaam of a village Koranic school. Here boys are taught to memorize the Koran in Arabic without actually learning the language.
Everything but plastic is recycled in Kano.
Village girls: some running away, some curious.
Getting ready for a typical 4-hour Sunday church service, full of dancing, singing, and the acting out of Biblical dramas.
This Sunday service was held at Bayero University in a lecture hall. Christians were not allowed to build an actual church on campus.
The response to a balcony appearance by Kano's Governor.