The trouble with living in a container is that it's dark.
LeShea in a Squat: "I look either sad or angry most of the time."
A page from LeShea's scrapbook.
Keeley. I found her more recently on the street, suffering from schizophrenia.
Nate's been a gangster, an addict, a shopping cart recycler. He and I became friends. When I got to know his mother (now a loving Jehovah's Wittness) I found out what a terrible childhood he had.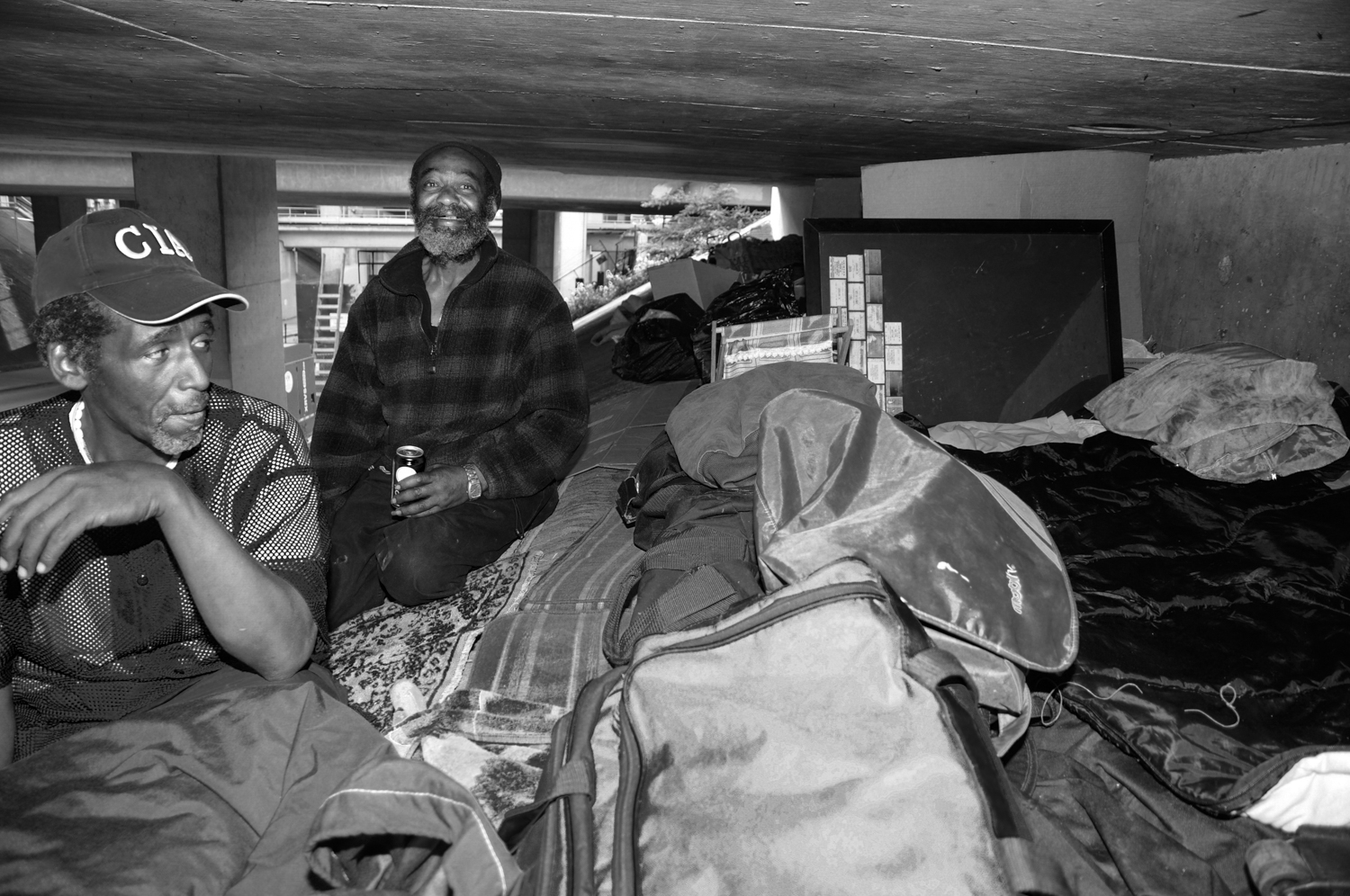 One of Nate's homeless camps.
"You can take my photo because I'm against censorship of any kind."
John is a stone alcoholic and has AIDS.
They say they don't like to be called hobos because they aren't looking for a job.
These kids riding the rails drink cheap booze and mask it with Arizona Tea.
The whole idea of riding the rails is to do nothing but have fun.