December, 2013. The Beginning. A freeway to the left, Bob's junkyard to the right, and in back a recycling waste yard.
Neptune, a Lower Bottoms skater, and the beginning of the RIP mosaics.
If you helped build the park you could try it out.
The fire and barbeques that are part of the skating brotherhood are long gone.
Rough-housing. These two are friends!
I heard Raven crushed a foot "skitching" on the side of an 18 wheeler when he wobbled and got sucked under.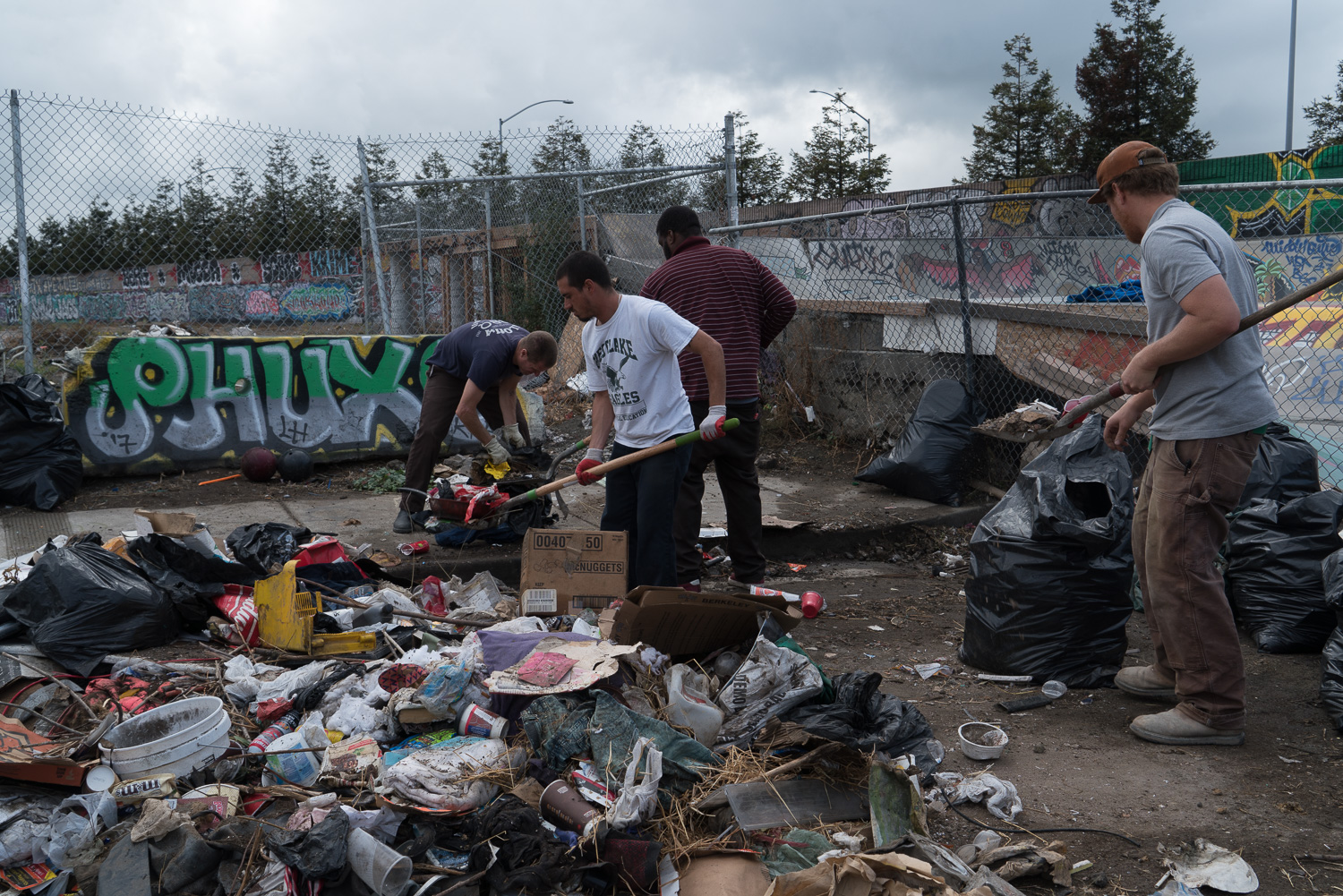 Cleaning up the trash dumped in the cul-de-sac is a never-ending task.